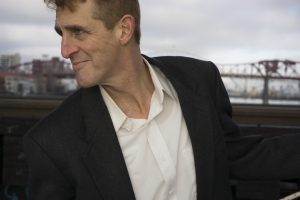 From the Microsoft Windows 2000 release to opening for Steve Wozniak for HP in 2017  David "Leapin' Louie" Lichtenstein has performed at dozens of corporate events and company parties.
***Clean, original, offbeat comedy
***Leapin' Louie can get any crowd laughing and excited. With his 25 years of experience performing in all kinds of venues in 31 different countries he can adapt to almost any situation
***Leapin' Louie tailors the show to deliver and reinforce the clients' message.
David is also the United States based partner with More Balls Then Most. MBTM is a Europe based company (Amsterdam) that creates entertaining events for companies that inspire change. They have provided inspirational entertainment at hundreds of corporate events around the world. I highly recommend them; they really know how to work with companies to customize programs.
More Balls Then Most
Company Employee Parties
45 minute (or less)  stage show for adult or family company audiences.  Minimum technical requirements.
Louie can perform physical comedy and trick dominated shows with less talking, perfect for companies with many employees who speak foreign languages. (And can do that less talking in English, Spanish, French, and several other languages)
–Dear Mr. Lichtenstein,
Thank you again for your marvelous contribution to the success of the Chief Executive Roundtable Retreat last July at Salishan. Everyone who saw your act was joyfully entertained. The comment and references to OGI and the retreat definitely personalized the program, and including some of the audience as participants in your act was fun for everyone.  Now — about your act … It's GREAT! Thank you again, David. We were very pleasantly entertained.   Sincerely,– Karna Berry, Events Coordinator, Chief Executive Roundtable
–Dear David:
Your performances were outstanding! I've personally seen your act several times, and you never fail to extract chuckles from your audience. Your acts were professional and a very positive contribution to our event. … I also appreciate your adaptability to an unusual venue, such as PDX.
— Katy Tobie, Community Relations Specialist, Port of Portland
 Satisfied Companies include:
Maxim Integrated, IBM, Alaska Airlines,
Shell, Phillips, Congrex,
Aegon, Nike, Intel,
Portland Trailblazers, Soloflex, Microsoft,
PDX Airport, Hewlett Packard,  Chief Executive Roundtable, Miles Sand and Gravel,
and many more —